As an individual you have many concerns and projects such as family projects, a professional career, vacations, an important purchase, studies or many others.
To achieve those projects, you may need an insurer, a bank, a lawyer or a real estate agent for example. As it is not always easy to find each one, understand their language and of course trust them, you can count on PNG Private Office to be a sole and integral agent. We would advise you directly or we would connect you to a trustworthy independent specialist we choose based on your needs.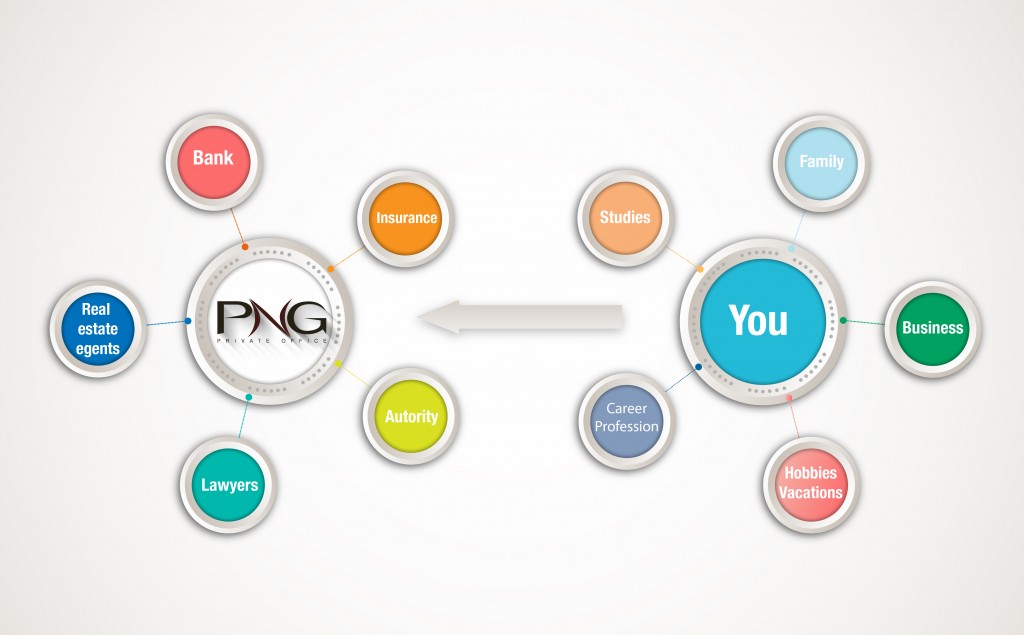 You may meet us a first time without any commitment, only to analyze your personal financial situation. That analysis will allow us to understand not only your current situation but also your projects and dreams. Your file will then be assessed to create a customized financial strategy.
We will get back to you afterwards to introduce a strategy with different solutions according to your goals in order to optimize your financial situation.
We commit ourselves to follow-up our clients' financial performance in order to adapt the solutions to major changes in your life. We will consider events such as a wedding, newborn children, real estate purchase or a retirement plan for example.